Welcome to the Study at Yale
A Bespoke Hotel on Yale University's Campus
A sophisticated, yet relaxed, hotel located in the heart of Yale University's vibrant Arts Campus in New Haven, Connecticut - just steps away from the University's museums, theaters, libraries and cultural centers. The Study captures the essence of Yale and offers guests a level of personalized service, style and comfort, unparalleled in the New Haven area. Literature, art, music and thoughtful design are central themes, evident throughout our inspired spaces.

Our team is passionately dedicated to providing warm, attentive and intuitive service, addressing each visitor's individual needs with knowledge and inspiration that will enhance and personalize the guest experience.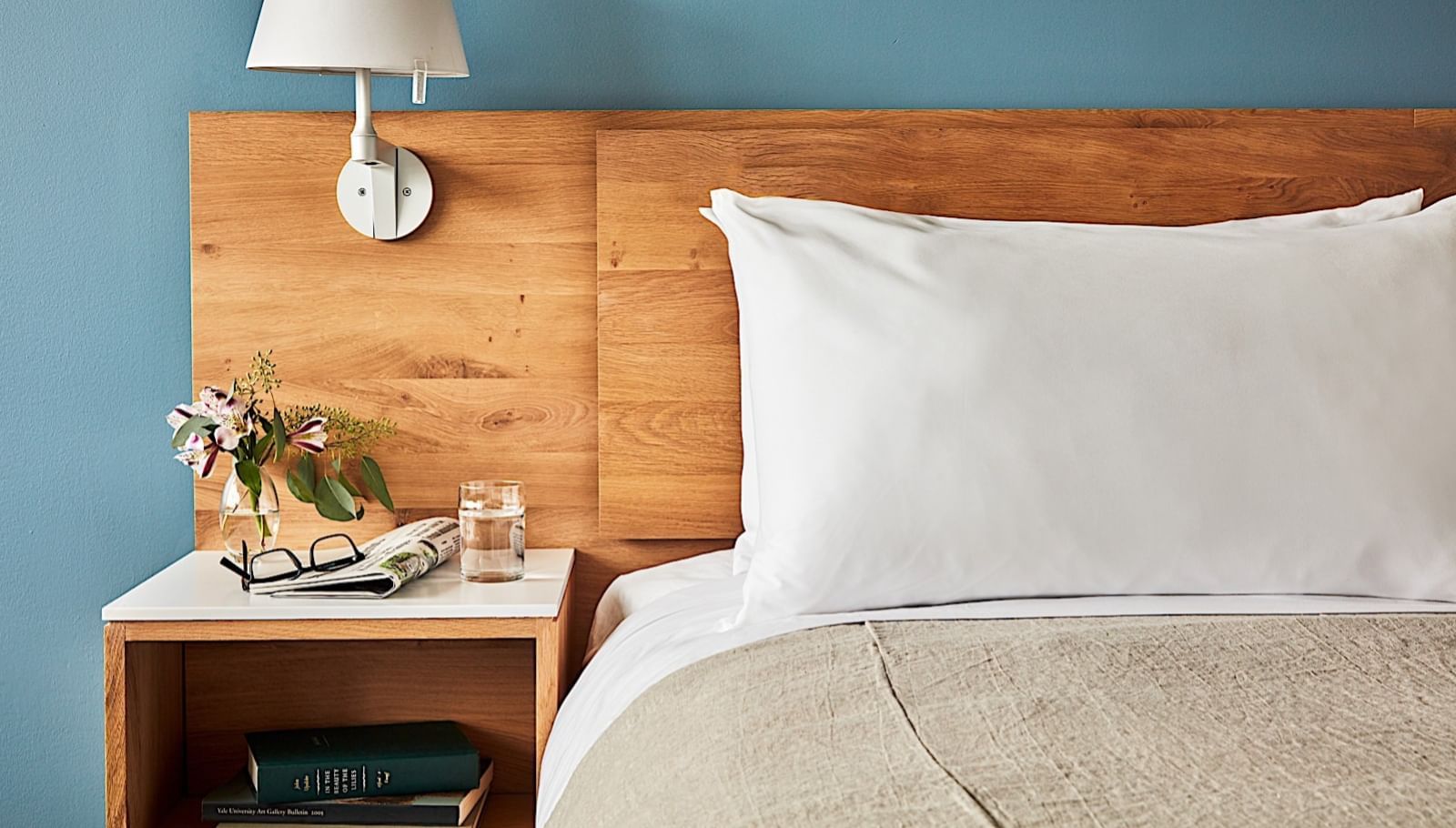 Accommodations
With a view of the Yale Art campus and cityscape views or Yale University campus, our accomodations are a refuge for reflection, quietude, and inspiration. In place of artwork, photos of the campus by Michael Marsland, Yale's photographer, adorn the walls connecting The Study at Yale with the place and character of the University.
Living Room and Café
A vibrant and dynamic core of the hotel, our Living Room is a place where guests can find both a wealth of activity and a peaceful haven. Areas of discovery and connection are placed throughout for purposeful guest interaction. Outfitted with soft lounge chairs, an array of daily periodicals, and a floor-to-ceiling bookcase filled with a selection of books chosen by the renowned Strand Book Store in New York City invite our guests to relax in a sophisticated setting.

Our Café enhances the Living Room space - drinks, teas, hot chocolate, and a healthy assortment of house-made snacks and coffee shop favorites made in-house daily.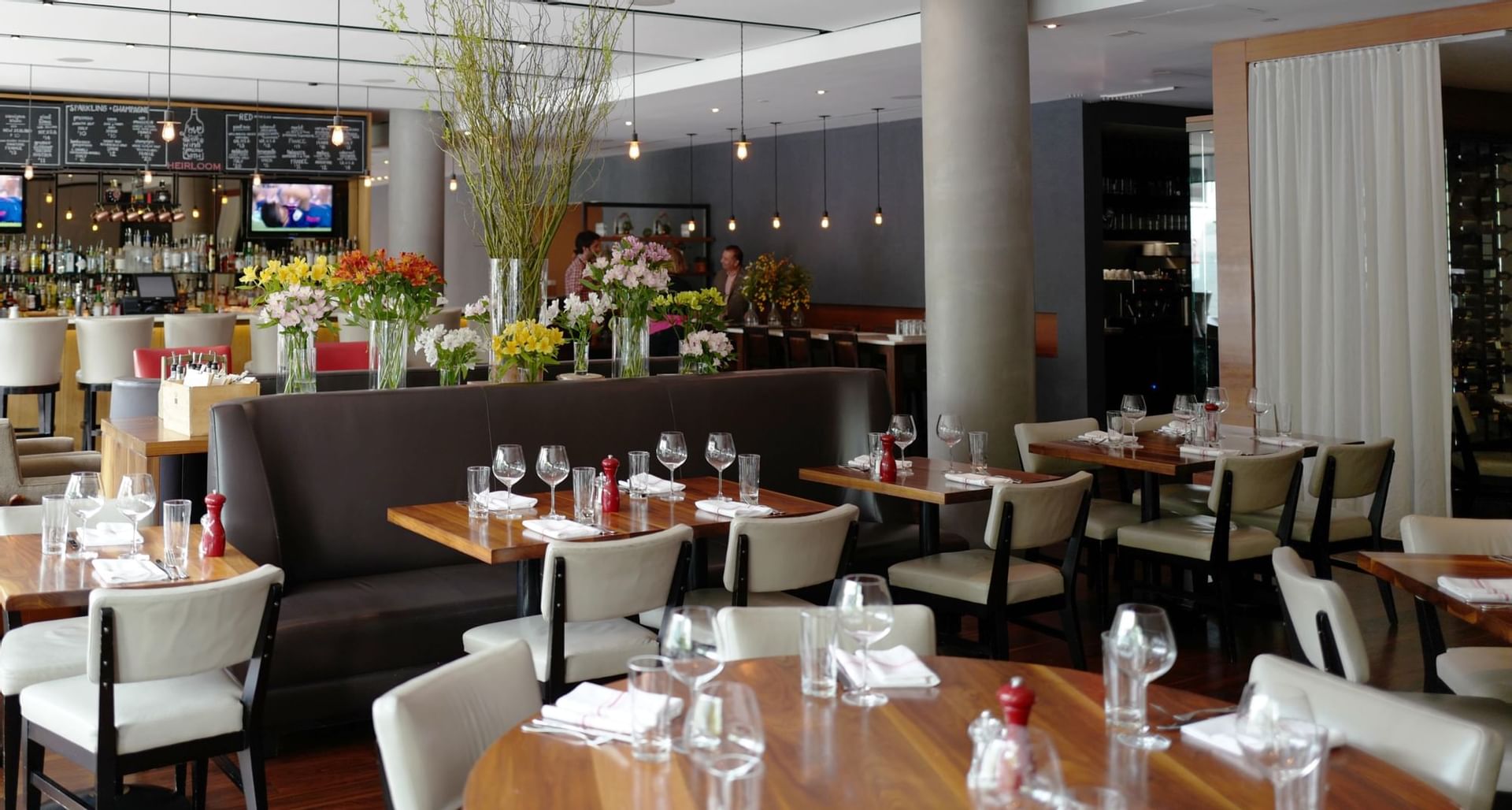 Heirloom Restaurant & Lounge
A Gathering Place for Friends and Family
Heirloom serves seasonal, flavor-driven, farm + coastal cuisine in a relaxed, modern setting.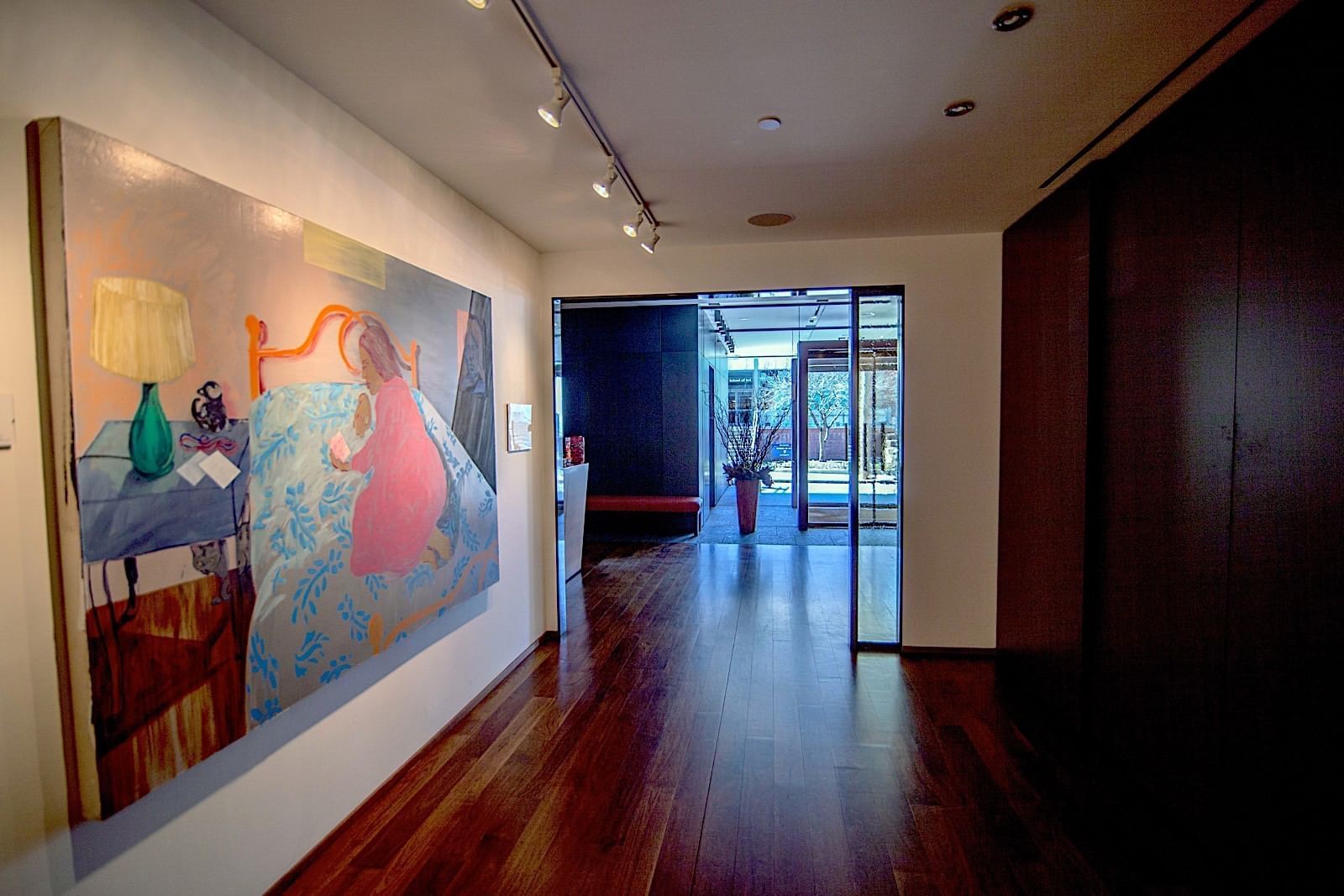 Aisling Gallery
Guests are invited to tour our Aisling Gallery, an intimate, relaxed space offering a unique opportunity for Yale students to exhibit their works on a rotating basis.