Check In Curious, Check Out Inspired
The Study at Yale reflects the both the vibrant energy on campus as well as the relaxed, small-city feel of our New Haven location. As our guest, you'll have direct access to all the experiences and opportunities that the neighborhood has to offer, making for a hotel stay unlike any other.
Celebrate the Collegiate Experience
Yale plays an important role at The Study—and it goes beyond fantastic campus views. Families of students love staying at The Study at Yale because they get to be fully immersed in the university experience. Commencement, Bulldog Days, and major athletic events are some of the liveliest times at our hotel.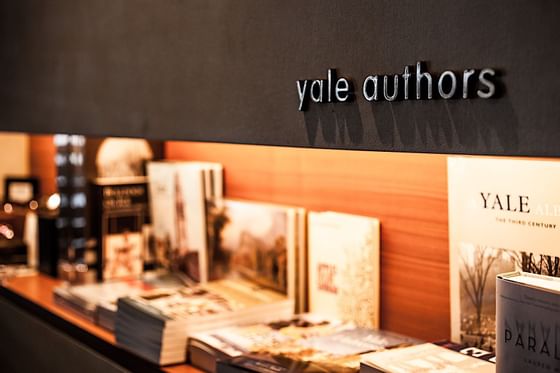 Enrich Your Stay with Literature & Art
In addition to faculty- and alumni-authored books you can find in our Living Room, the Aisling Gallery exhibits Yale student work on a rotating basis. The photography displayed in every guestroom is by Michael Marsland, who served as the Yale photographer since 1975.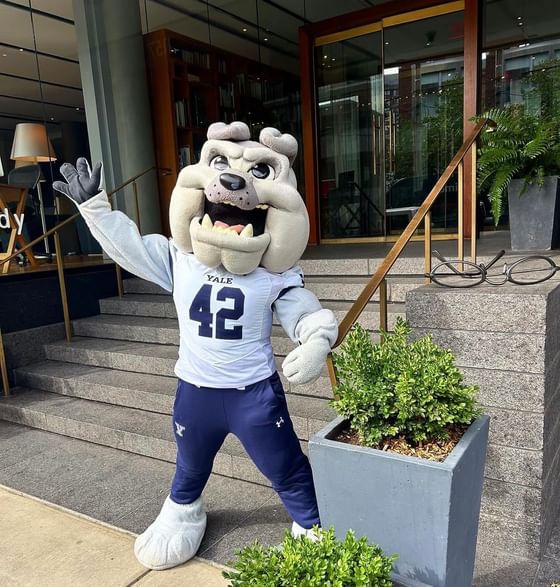 Discover Your School Spirit
The Study is a proud sponsor of Yale athletics, including the Men's Hockey Team. Our guests often enjoy complimentary tickets to games as well as shows put on by the Yale Repertory Theatre.
Hospitality for the Whole Community
The Study at Yale is a beacon for local events and gatherings, attracting a diverse array of academics, artists, writers, athletes, medical professionals, and entrepreneurs. We take pride in being a good neighbor to the countless shops and restaurants that surround us.
Collaborations with Local Charities
We make it a priority to be an active contributor to the greater New Haven community. The Study supports youth literacy through New Haven Reads and frequently sponsors charity events with local institutions like Smilow Cancer Hospital.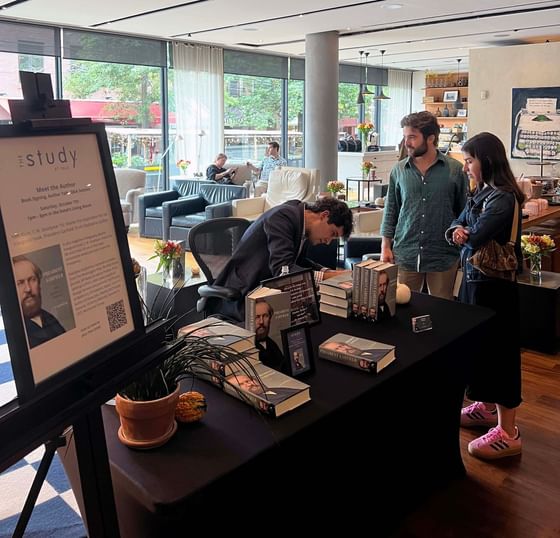 Happenings and Programming
As much as we encourage our guests to get out and explore the area, we also have a lot to offer within our walls. We host book signings, podcasts, and live broadcasts from our Living Room, and participate in community events like film festivals, restaurant week, artist receptions.